An unknown object, found around the Sun
An unknown object, probably man-made, has been discovered in an orbit around the Sun Named as 2010 KQ, the gadget has surprised astronomers.First it was mistaken for an asteroid but his inclination, low color and brightness indicate clearly that, instead of a rock, is an artefact artificial, obviously, unless we relocate the biggest surprise of our lives, who knows, "developed on this planet. Scientists are not able to relate to any particular release, although some suspect it may be a part of a Russian Proton rocket launched in October 1974 to discuss the moon.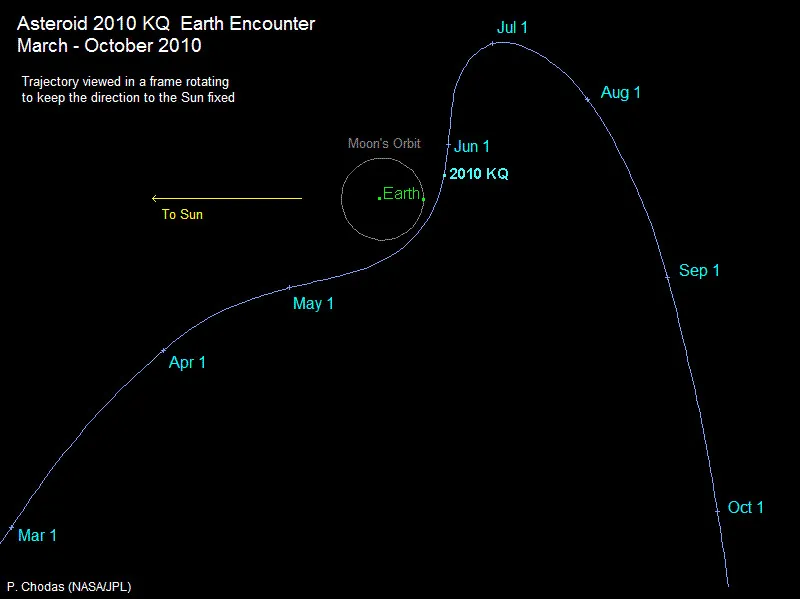 Faulkner believes that the device is the "fourth stage" of a Russian Proton rocket launched on October 28, 1974 by the probe Luna 23. This ship's mission was to collect lunar samples for further study, but the landing was very violent and some equipment was damaged. The piece has now become an artificial asteroid can be an engine block fitted with a 11D-58s that measured nearly six feet long.
NASA detects and characterized tracks asteroids and comets that pass near Earth using ground and space telescopes. The so-called "Spaceguard" discover these objects, characterized by their orbits to determine if any could be potentially hazardous to our planet.